CITY OF ALICEVILLE PARADE & TREE LIGHTING
5PM ON THIRD AVE./ Tree Lighting follows at pavilion
MONDAY, DECEMBER 6, 2021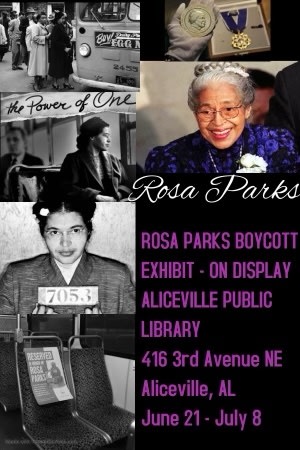 Officer Trivia Jackson recently successfully completed a the 15 week training program at Officer Training School in Montgomery, AL and is a graduate from Aliceville High School. Officer Jackson is currently a student at the University of Alabama majoring in Criminal Justice with a minor in English. However, in order to complete the training she put school on hold. Officer Jackson was sent to Montgomery Police Academy by the Aliceville Police Department. Officer Jackson has been with the department since January 2, 2020. Officer Jackson has served in the Alabama Army National Guard for 6 years and the Army Reserves for 2 years. Officer Jackson joined the military in 2011.Officer Jackson has multiple family members who have served in different branches and she decided to join the military at the age of 17. Completed Basic Combat Training and Advanced Individual Training in 2012. Officer Jackson is at the rank of Specialist and is seeking to get promoted to Sergeant soon. Jackson loves to travel, read, and spend time with her daughter during her free time. Officer Jackson also volunteers with helping her local high school cheerleaders. She is a member of the Mt. Hebron Baptist Church in Aliceville, Alabama. Officer Jackson plans to protect and serve her community the best way possible with her new career.
COVID-19 Vaccine Registration Information
·Register for vaccine by calling 855-566-5333
·This is the statewide call center open 7 days a week from 8am-5pm
·Pickens County Health Department will begin scheduling appointments; they are scheduling starting today for Monday's clinic then on January 20th for clinic on January 28th.
(-dial 205-367-8157 then press 0)
Monday, January 18, 2021 from 8:30a-12p, then 1:00PM-4:00PM, Pickens County Health Department will have a COVID-19 Clinic for the following people by appointment only:
-Individuals 75 and over
-Healthcare Personnel
-EMS Personnel
-Fire Fighters
-First Responders
***Since the opening of this statewide center one week ago, there have been approximately 1.5 MILLION calls into the center (per ADPH). Keep trying if you get a busy signal when calling.***
THE RECYCYLE BIN HAS BEEN MOVED TO THE SANITATION COMPOUND
ON MOBILE ROAD! OLD FRUIT OF THE LOOM BUILDING (COTTON MILL)
Free sign up! An easy way to be involved with the City of Aliceville! If you have any questions please call City Hall, 205-373-6611.
ALICEVILLE TOY DRIVE IS A HUGE SUCCESS!
The Aliceville Public Library, Aliceville Police Department, Pickens County Natural Gas Company, Garner Tax Service, and the Alabama Pellet Mill (Pinnacle) partnered to sponsor the Aliceville Toy Drive this year.
Christmas collection boxes were placed in prominent local businesses around town and local merchants and citizens willingly donated toys to help families that had been negatively impacted due to the COVID-19 crisis of 2020. The Aliceville Police Department served as Santa's sleigh and reindeer and delivered the toys to the Aliceville children (who were on the "Nice" list, of course!)
With the generous response from citizens and businesses, we were able to give toys to 70 Aliceville children. Santa, in the form of local hometown folks, made many good children very happy this Christmas this year.
We would like to thank all the sponsors and the many private benefactors who donated toys and funds for this toy drive project. It was a wonderful way to celebrate this Christmas season. We greatly appreciate all the support toward this worthwhile cause. Many thanks Aliceville!
Covid -19- Testing
Drive-up COVID-19 TESTING DATES: Every Tuesday 8:00 am - 8:30 am at the Pickens County Health Department. You must make an appointment. You must have symptoms and a underlying health condition.